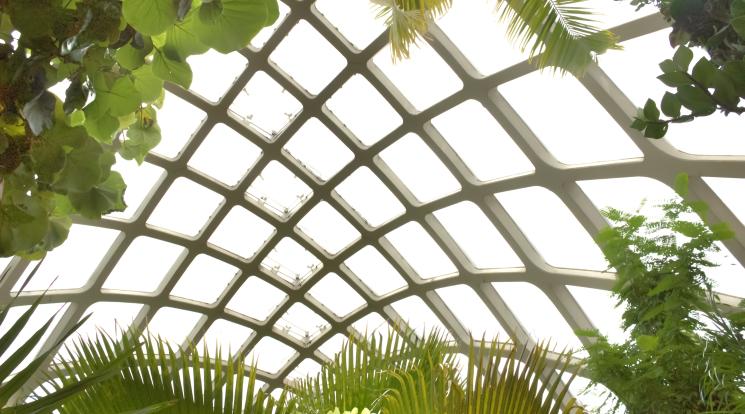 Planning Grant: Engineering Research Center for Innovative Built and Regenerative Environments for Advancing Timeless Habitability and Equity (I-BREATHE)
CSTEPS is participating in this planning grant effort with ASU's Fulton Schools of Engineering. I-BREATHE will revolutionize the built environment to actively remove harmful gases in outdoor and indoor environments, thereby contributing to the wellbeing of occupants, the environment, and the community while enhancing the durability of the built environment. This planning grant activities will help develop an impactful community-centered vision for I BREATHE followed by a well-thought-out proposal to pursue establishment of the center with NSF ERC funding and the support of partners and stakeholders. As part of the planning grant, workshops would be set up for co-creation of new knowledge between university researchers and the community stakeholders Such planning meetings allow us to identify societal and community challenges that can be addressed as part of this proposal and further provide opportunities to work with scholars from social science disciplines (e.g., economics, management, and psychology) to further refine the scope and research activities to maximize social gains. The meeting outcomes will help develop strategies for collecting and integrating inputs while creating advocacy groups and networks around the shared vision of simultaneous solutions for air quality and a resilient built environment.

The Center will develop regenerative adsorptive materials to collect gaseous emissions and convert them into valuable products. Successful collection and conversion of gasses requires advancing the science of engineering carbon dots, mineralization, and photocatalytic materials, as well as advancing the knowledge of metal–organic frameworks and electrochemical conversion. With the help of our multifaceted plan for education and workforce development, we aim to bring the concept of breathing buildings to every household, so that every individual could benefit from the new role of the built environment in human health, environmental wellbeing, social equity, and community resilience. The Center will further revolutionize students' experience by centering it on use-inspired research. This in turn will produce globally aware scientists that will serve as junior ambassadors of the breathing building concept.