Center for Science, Technology and Environmental Policy Studies
The Center for Science, Technology and Environmental Policy Studies conducts research, evaluates policy, and develops solutions for some of the world's most pressing challenges at the nexus of scientific, societal, technological, and environmental change.
CSTEPS does research to understand the processes, institutions, organizations and individual incentives and motivations that affect the development and production of science. We research the role of science and technology in advancing public goods and services and we develop and advance policy recommendations that improve how science is conducted to achieve important social and environmental outcomes. We integrate students and early career scholars in all aspects of our research.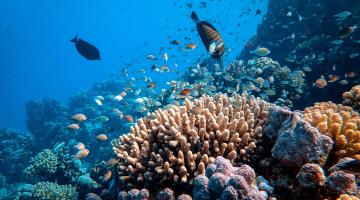 The CSTEPS team recently finished a consultation on ways that the Allen Coral Reef Atlas, a big data platform for coral reef conservation, can be u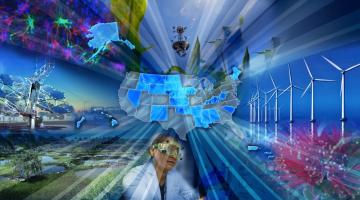 Considerations of equity and underrepresented groups are currently missing from resilience and relief efforts in response to extreme events.
What exactly makes for a fit Fido? And how does a dog's environment factor into their dog years?
Since entering the U.S. Navy reserves from active duty in 2001, Rear Adm. Scott Ruston has balanced dual careers.