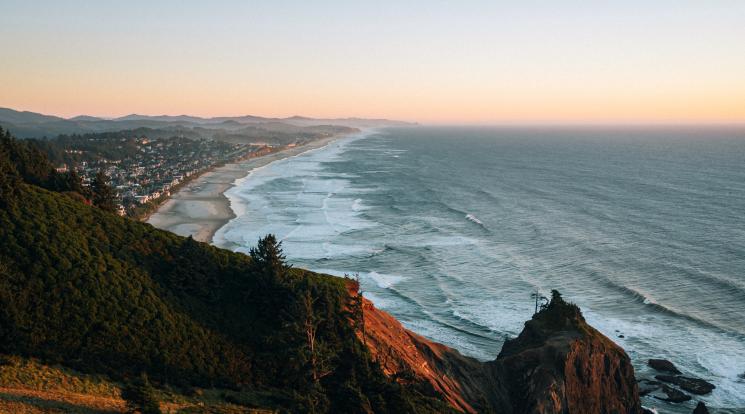 Evaluation: Large-Scale CoPe: The Cascadia Coastlines and People Hazards Research Hub (NSF)
In response to the direct call by Pacific Northwest coastal communities for "a coordinated research agenda among universities, governmental agencies, NGOs, and others" to help them achieve resilience, the Cascadia Coastlines and Peoples Hazards Research Hub (Cascadia CoPes hub) will inform and enable integrated hazard assessment, mitigation, and adaptation—including comprehensive planning, policy making, and engineering—through targeted scientific advances in collaboration with communities. Pacific Northwest coastlines are at risk of great subduction earthquakes from the Cascadia subduction zone (CSZ), which extends more than 1000 km from Cape Mendocino in California through Oregon and Washington to Vancouver Island, Canada. Cascadia coastlines and peoples face acute shaking, subsidence, and tsunami inundation from a CSZ event, landslide and erosion risks aggravated by climate-driven intensifying atmospheric rivers, changing storminess patterns and sea level rise, as well as crustal faulting in the Salish Sea.
Cascadia coastal communities also have rich and diverse cultural, social and governance histories, traditional and local ecological knowledge (TEK/LEK), and identities, values, and economies tied to their coastal locations and ecosystems. These distinguishing features position the Cascadia CoPes hub to transform understanding of the temporal pacing and interactions of acute and chronic coastal changes. The Cascadia CoPes hub will increase coastal community adaptive capacity, through community engagement and co-production, and by training a new generation of coastal hazards scientists and leaders from currently underrepresented communities in the region.
This large-scale multi-institutional project brings together expertise from University of Oregon, OSU-based Oregon Sea Grant, Washington Sea Grant, the William D. Ruckleshaus Center at Washington State University, Humboldt State University in Arcata, Calif., the United States Geological Survey, the Swinomish Indian Tribal Community, Georgia Tech and Arizona State University.
CSTEPS, along with partners at Georgia Tech will be conducting an external evaluation of the project through all 5 years. 

More information here.